Mike Blake
Operations Manager
---
In his younger days, Mike went skateboarding in empty swimming pools.  The risk, of course, is in all that hard concrete…and eventually, he decided he'd had enough.  He still wants to skydive someday.  And he'd like to go whitewater rafting in Costa Rica.  The physical conditioning won't be an issue, because he hits the gym each weekday morning at 4 a.m.
On his favorite (and most interesting) vacation, Mike spent most of a month snow skiing in Austria.  The trip included travel to Germany and the Netherlands.  He's also given many, many free hours to his vegetable garden.  Gardening, he says, is a great stress reliever, although it's not an option at his current home.  Volunteering at his church is another of his off-hour activities.
Asked about the most life-altering experience of his life, he gave a truer answer than most of us think of.  It's parenthood.  His kids are Trevor (30), Tiffany (26), and Cameron (21), who works with Mike at LUSA.
Educational & Professional Credentials:
C-27 Landscape License
C-29 Masonry License.
28 years in Landscaping
Amael Vizuet
Account Manager
---
Amael was born in Morelos, Mexico, just south of Mexico City. He got his start in landscaping in 2004 when he began working at Valley Crest and discovered his love for horticulture and the outdoors. Amael enjoys the challenge of working in landscaping. He constantly pushes himself to learn more about the plants he cares for and what makes them thrive. Amael is certified in irrigation management for both recycled and potable water.
Amael likes working at LandscapesUSA because of the people. He says he has a smart, solid team that continues to help him grow in his career.
When not at work, Amael likes spending time with his wife, two daughters, and young son. They are an active family and enjoy the outdoors where they often go hiking, mountain biking, and to the beach.
Bill Davis
Account Manager
---

Bill is another one of our local experts.  With an Environmental Design from San Diego State. Bill has always been drawn to the outdoors. As a kid, he wanted to be an architect and he lives every day fulfilling this dream by creating a beautiful landscapes.
He has a great propensity to manage complex and detailed projects with much success. His clients enjoy and appreciate his attention to detail and getting the job done.
It doesn't matter if he is in the mountains or next to the sea if Bill is outside, he is content. His creativity does not stop at the end of the workday as Bill is musically inclined, he has a passion for music as he has been a drummer for 35 years. Bill enjoys giving back and spending his time volunteering with Special Olympics or exploring exciting new places like Shendu, China
Jose Cornejo
Operations Specialist
---
Jose is a instrumental part of our team. He is one of the longest tenured members of our management teams.
Jose assists all of our managers and clients troubleshooting any problem that comes along.  He has deep knowledge of plant material, irrigation and pesticides.  And he always digs in with a smile to take care of whatever is needed.
He enjoys time with his wife, three accomplished adult children and his grandchildren.
Fulgencio Morales
Account Manager
---
Fulgencio, "Foo" as we call him has over 25 years' experience in the landscape field. With fifteen years of account management. He has deep knowledge of landscape maintenance and can solve almost any landscape problem.
With extreme attention to detail, our clients are thankful to have him take care of their property. And LUSA SD is thankful to have him on our Team!
Lory Trillo
Administrative Assistant

---
Lori is a San Diego native and a loving mother to her son. Lori attended school at Montgomery High School in San Diego and Grossmont College shortly after. After college, Lori attended a correctional officer academy and graduated. Lori's first job was at Organic Recycling creating soil samples for landscape maintenance vendors.  She loves working for Landscapes USA because she loves interacting with people and helping others stay organized.
Lori has a passion for decorating and interior design. She is a  huge San Diego Padres fan. In her free time, you could spot Lori and her son at a theme park enjoying roller coasters. Lori loves visiting Hawaii. She fell in love with Hawaii when her boyfriend was in the military, Lori and her son would visit Hawaii a lot as he was stationed there. One goal Lori has is to create more memories of traveling with her son.
Spencer Carlton
President
---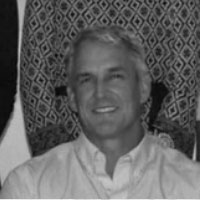 Spencer is a lifelong Austinite who has given generous amounts of time and energy to the old hometown.  He's worked with the Boys Scouts, served on the Caritas advisory board, and participated in Caritas food drives.  At his boys' high school, he's been on the Board of Directors and, along with his wife, Dixie, twice taken on the demanding job of football Team Parent.  Their three football-playing sons—Brett, Reed, and Smith—are all in their 20s now; but whether the "nest" has emptied out is debatable.
Spencer hunts, fishes, ranches, bikes, paddle boards, and exercises regularly.  His favorite vacation was a trip to Belize where he went spelunking and dived the Great Blue Hole.  Even when he isn't participating in something active, he's a big sports fan.  He roots for the Longhorns (Texas is his alma mater), Cowboys, Astros, and the US National Soccer Team.
Spencer is people-oriented.  In his job, there is nothing he enjoys more than teaching others, helping them find success, and building a terrific work environment.
Educational & Professional Credentials:
Bachelor of Business Administration in Accounting – University of Texas
Certified Public Accountant
Dennis Dautel
CEO – LUSA Holdings, LLC.
---
Dennis is a recognized leader in the landscaping industry, with an outstanding track record of success spanning almost a quarter of a century. He was the founder and CEO of Clean Cut, Inc., which became part of LandCare. After growing Clean Cut to one of the largest companies of its type, with success based in large part on its unique style of management and client satisfaction programs, Clean Cut became the largest landscape maintenance subsidiary of LandCare after it went public on the NYSE.
Dennis is also Co-Founder and past CEO of faithHighway, which produced and licensed television commercials to churches around the world that have been seen by tens of millions of viewers over a decade, as well as providing technology services and applications used by over ten thousand church and ministries clients across the USA.
Dennis holds a Bachelor of Science degree in Economics from Kansas State University, as well as complete the "Birthing of Giants" graduate program at MIT. He is a four-time finalist of Inc. Magazine's "Entrepreneur of the Year" award; his companies have been the recipient of more than 70 state and national Environmental Improvement Awards and have appeared on Inc's list of the 500 Fastest-Growing Companies. Dennis currently serves on the Economic Board of Advisors at Kansas State University and has served as President of the Austin (TX) Chapter of Young Entrepreneurs, a past member of the Young Presidents Organization, and served Big Brothers for seven years. He also served the Texas Association of Landscape Contractors and Member of Associated Landscape Contractors of America and Mission America Coalition. Dennis is a private pilot and is married with four children.